Why we have Pro and Sport sides of our website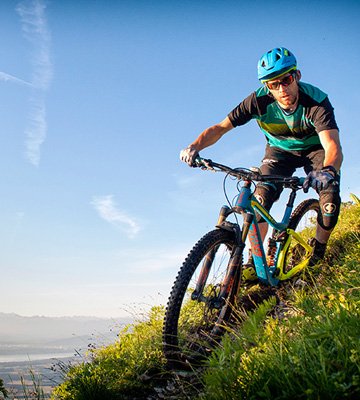 Why we have Pro and Sport sides of our website
Post date
Thu, 02/08/2018
Why have a Professional side and a Sport side of your website?
Good question. The Alta Group was born from the passion of outdoor adventure. The majesty of the mountains and all the soul enhancing opportunities they provide is the DNA of our group. All of the manufacturers that we have represented over the past 28 years provided the best products for all enthusiasts to enjoy the outdoors safely and comfortably while offering the best performance for their pursuits. We stand by that today.
We also believe in evolution and adaptation. Way back in the mid 90's, when I started, Petzl had started to realize that "Accessing the Inaccessible" didn't only apply to the highest and hardest peaks and routes and the deepest darkest caves, but also to the everyday toils of firefighters, tower climbers, arborists, window washers, bridge inspectors, windmill technicians, and anybody and everybody who works at height. Next time you're in a city, look up. Yep. Ropes, harnesses, carabiners, lanyards, shock absorbers, helmets, ascenders, descenders, headlamps. All of these things are attached to skilled technicians to perform duties that none of us really think about very often. But it's real and a 24/7 occurrence.
When the next natural or human-made disaster occurs, look at the emergency responders, both professional and volunteer. Most likely you will see Petzl helmets and Petzl headlamps. If you see someone being rescued by rope, chances are high that Petzl equipment is being utilized at that moment.
When I started with the Alta Group in 1996, one of the first things I did was take a course on "Rigging for Rescue". Roody Rasmussen (founder of the Alta Group) had the foresight to know this was part of Petzl's future and made sure we were all up to speed on the latest techniques. After that it was Confined Space Rescue training, then Arborist training, and then to Rope Access training. All of these professionals have different skill sets and different goals and jobs to achieve, but they all need the same tools. Ropes, rope grabs, pulleys, connectors. Or as I crassly say at times, "Same shit, different stall."
Due to the different markets that Petzl serves, they have had to go after two different retail distribution types. We have retailers that focus on our outdoor products, and retailers that focus on the professional products. It is necessary to separate the two. Just as you would expect the retail clerk at your favorite outdoor specialty shop to know which crampons are compatible to which boots, the professional expects their retailer to know which standards the product meets to make sure it is compatible with their work environment and the laws that govern it. It's really that simple.
As Petzl has evolved, so has the Alta Group. We have two foci, sport and professional. Our sport side encompasses all 5 of our lines, while Pro handles three; Petzl, Adventure Medical Kits, and Nikwax. Dave Haavik has taken the reigns of the Sport side (he's younger) and I have taken the reigns of the Pro side (I'm older and can't keep up with our sport side).
If you have any questions at all regarding the Professional side of the Alta Group, please direct them to me. I will be happy to engage in serious or ridiculous banter. We are looking forward to an exciting future!