Oboz Arete: Boot Fitter Approved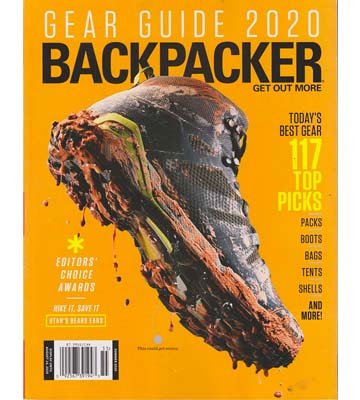 Oboz Arete: Boot Fitter Approved
Post date
Tue, 01/04/2022
Ahh, Spring 2020. I remember it like it was a decade ago. In addition to having a lot of adventures planned for that year, I was psyched to get my feet into the newly launched Oboz Arete. The boot was getting a lot of attention that spring, including landing on the cover of Backpacker's Gear Guide. I was sold on trying a pair once we had samples in hand the previous summer. While there's a lot of great Oboz styles that I believe in, I'm certainly picky about what I actually wear. My selectiveness is undoubtedly rooted in my 10+ years as a retail boot fitter. There were only two thing I always advised customers they should consider the weight or price of: footwear & packs. If either of those didn't fit properly, your trip will suck.
While the launch of the Arete ended up in the shadows of the pandemic, I was stoked to get mine out of the trail. The Arete Low went on ~450 miles of the PCT through Washington in 2020 and 2021, and the Arete Mid BDry went through Hell (literally, Hells Canyon…oh the foxtails) and all the other wet month adventures. I've confirmed they're the right fit for my foot, and the quality and performance haven't disappointed. If I had to pick a boot to hike the PCT tomorrow in, the Arete would be it (Bushido II would be my 2nd choice). But just because it was a good fit for me, doesn't mean I would blindly recommended it to someone else (I don't need the bad karma of someone cursing my name on the trail as their feet ache.) I bemoaned every time a customer came to the shop demanding a pair of shoes based on some online review. 
Boot fitter to boot fitter though, the Arete is an awesome shoe to have on the wall. It fills that niche of folks who want the agility and weight of a trail runner, combined with the durability and pedigree of a renowned boot company. It offers the signature Oboz fit: roomy toe box, good retention in the instep and heel, and of course the insoles. The uppers on the non waterproof feature an open weave to maximize ventilation and dries quickly, while the tight weave on the waterproof is perfect for DWR to prevent saturation and maintain breathability. The outsole is tuned for lots of miles on trail, featuring softy sticky rubber for traction and deep lugs for extra milage. A rock plate in the forefoot adds to overall comfort and ensure repeat big milages days. In summary, I think it checks all the boxes for customers wanting a light, nimble hiker.